The mission and purpose of the Foundation is to promote the public welfare through the development of quality pharmaceutical services; to encourage, provide for, and engage in scientific research, professional study, and the advancement to the science of pharmacy; to improve the availability of professional pharmaceutical services to the public.
PCCA's mission is to strengthen the role, position and skills of member compounding pharmacists so they can meet the unique healthcare needs of patients through our exceptional service, highest-quality products, shared innovations and education.
The National Community Pharmacists Association, founded in 1898 as the National Association of Retail Druggists (NARD), represents the pharmacist owners, managers, and employees of more than 22,000 independent community pharmacies across the United States. The nation's independent pharmacies, independent pharmacy franchises, and independent chains dispense nearly half of the nation's retail prescription medicines.
Founded in 1852, APhA is the largest association of pharmacists in the United States, with more than 62,000 practicing pharmacists, pharmaceutical scientists, student pharmacists, pharmacy technicians as members.
ACHC is an independent, private, not-for-profit corporation established in 1986. The Association for Home & Hospice Care (AHHC) of North Carolina established ACHC to ensure quality, patient-focused, clearly written accreditation standards for in-home aide services. The values that guided our initial standards continue to lead our organization today.
Lowcountry local First's mission is to advocate for the benefits of a local living economy by strengthening community support of our local independent businesses and farmers.
At Health Mart we care about our patients. In fact, we go "above and beyond" what the large chain stores or other pharmacies can offer. Since we are locally owned, we choose to take the time needed to provide better care.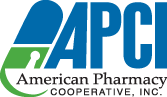 Our mission is to represent the economic and professional interests of independent pharmacies by providing leadership, vision, and a collective voice for our members in the healthcare marketplace. Our goal is to level the playing field for our member pharmacies by providing innovative, targeted programs to benefit our entire membership.